IV.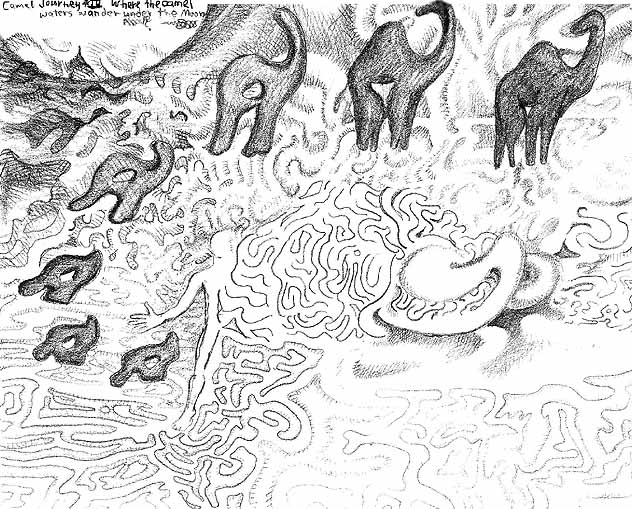 Where the Camel Waters Wander
Under the Moon.
My camels on his way, heíll be here soon.
Where the camel waters wander under the moon.
Together riding the mindís wasteland.
a beast native to mind desert sand.
And now relieved of current plight,
a camel comes floating into sight.
I can see him floating to the tune
of what wanders under the moon.
Oh camel may we be together
Like grass to ground, bird to a feather.
Help me through the wasteland of my mind.
Through barren places help me to find,
the answer thatís hidden beneath a dune
or somewhere out under the moon.
Let us travel out there to ponder,
learn, find, see, and endlessly wander
passed the gate we go together
into the mindís wasteland weather.
The landscape is memory hewn
as I wander under the Moon.
The journey inward is what I love.
To find the Moonís waters that wander above.
The journey shall begin soon
where camel waters wander above the Moon.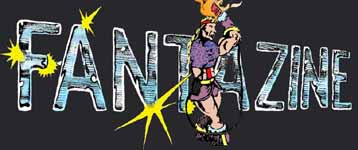 Check out other graphic novels at Fantazine HOME